One easy way to raise $1 trillion
(Read article summary)
The US is going to have raise revenues one way or another, and there are $1 trillion worth buried in the tax code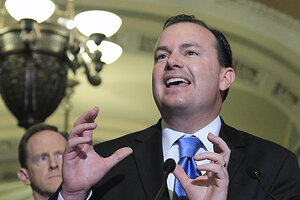 Manuel Balce Ceneta / AP
If revenues are to be in the budget package that the President and Congressional leadership are now negotiating—and be in there, they must—they will almost surely come from cutting tax expenditures. Those are the one trillion worth of tax revenues forgone each year due to tax breaks for various activities in the code.
Politicians of both parties recognize that many of these tax breaks are loopholes, as seen in the vote a few weeks ago to end the $6 billion annual tax subsidy for ethanol, which garnered 34 R's in the Senate.
There's even a little list going around town of tax expenditures that might get cut in the deal, including oil and gas subsidies, favorable tax treatment for inventories (why should the tax code favor inventories?…like I said, loopholes), and other cats and dogs (corporate jets!).
The thing is, back in April, when President Obama set out his budget guidelines for this aspect of the talks, he said he wanted a cool trillion in revenues, out of deal that reduced deficits over 12 years by $4 trillion.
---