The hidden truth about the deficit
(Read article summary)
What nobody wants to say: the real looming deficit problems are medical. Health costs must be controlled. The rest is peanuts.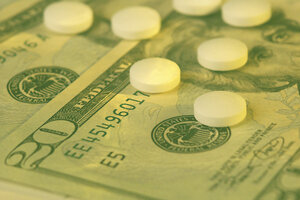 Photo illustration / Carol and Mike Werner / Newscom / File
Rarely before in American history has there been more disconnect between Washington and the rest of the nation. Washington is obsessing about the projected federal budget deficit. Everyone else in America is worried about jobs.
To get jobs back we'll need more federal spending, not less — at least over the next few years. Consumers can't and won't spend, banks can't and won't lend, big companies won't invest in new capacity, and state and local governments are broke. Unless the federal government fills the gap we'll continue to suffer near double-digit unemployment and slow growth.
Don't get me wrong. The projected federal budget deficit will be a problem eventually. So it's prudent to take steps so the federal government doesn't go broke in the future.
But the President's deficit commission is all over the map.
Let's be clear about the long-term deficit problem.
It's not Social Security. Social Security's shortfall is modest. It arises because so much income has gone to top earners in recent years that the payroll tax covers a smaller percentage of overall income than was planned for. I should know. I used to be a trustee of the Social Security trust fund.
The obvious answer is to lift the cap on income subject to Social Security payroll taxes, now $106,800, to about $150,000.
Nor is the real problem Medicare. It's what lies behind Medicare's projected growth: the explosive growth in medical costs.
---