The winners and losers of corporate tax reform
(Read article summary)
Corporate tax reform is needed, but some companies would still get the short end of the tax stick.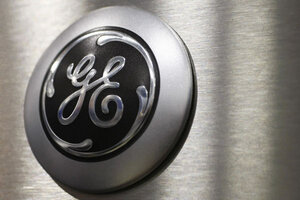 Paul Sakuma / AP / File
Corporate tax reform is a good idea and long overdue. But it won't take much time before the concept crashes into a seemingly-immovable political barrier. The problem is that the current tax code creates so many winners and losers that any broad-based reform will inevitably do the same.
This would happen even with "revenue-neutral" corporate reform—that is, if the revised tax code raised the same amount of money as the current law. But given the nation's $14 trillion debt and $1 trillion+ annual deficits, tax reform will eventually have to increase federal revenues. And in that environment, the losers could vastly outnumber the winners.
And that's not exactly a prescription for widespread corporate support.
For evidence of the problem, just think about the top corporate executives who chatted about reform with Treasury Secretary Tim Geithner the other day. They represented a What's What of multinational corporate giants—GE, Coca-Cola, Johnson & Johnson, Exxon-Mobil, Cisco, Wal-Mart, Disney, Bank of America, and Procter & Gamble, to name just a few. In some ways, it is a pretty homogeneous group—huge megacap companies with a big international presence. Not a dry cleaner in the bunch.
---