Corporate tax: only a piece of tax revenue pie
(Read article summary)
Business taxes may be high in the US, but overall, Americans are not overtaxed.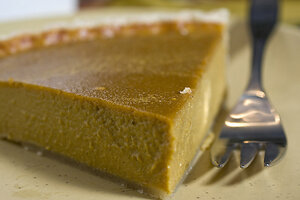 Larry Crowe / AP / File
In his speech yesterday to the U.S. Chamber of Commerce, President Obama doubtless pleased many in his audience by repeating the business community's favorite mantra about U.S. taxes: "Another barrier government can remove," he said, "is a burdensome corporate tax code with one of the highest rates in the world."
Now, what the president said is not wrong—the 35 percent top statutory U.S. corporate income tax rate (39 percent when you include average state rates) is among the highest in the world. And it is far above the 26 percent average among major developed countries. That's no doubt a bad thing. But real story of business taxation in the U.S. is far more complicated than that one rate.
The average effective U.S. corporate tax rate—the amount of tax corporations actually pay—is far lower than 35 percent, roughly 20 percent to 25 percent by some estimates. Thanks to the diligent and widespread use by many companies of hundreds of billions of dollars in tax breaks, and because the earnings of many firms are reported on individual, rather than corporate returns, the U.S. raises very little tax revenue from corporations. And the variation of tax liability among corporations is huge. GE pays a 3.6 percent rate. Disney pays 36.5 percent.
---