Could a voucher system replace Medicare?
(Read article summary)
If Democrats can stop defending Medicare, and Republicans allow the 2010 health law to take effect, a voucher system might work.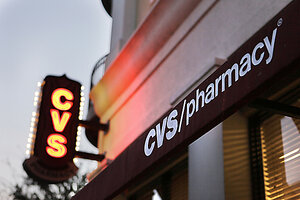 John Raoux / AP / File
Could Congress replace the current Medicare system with a voucher program, as former Clinton budget director Alice Rivlin and House Budget Committee chairman Paul Ryan (R-WI) among others have suggested? It could if Republicans allow the 2010 health law to take effect and Democrats can bring themselves to stop defending a deeply flawed Medicare program.
In such a voucher system (sometimes called premium support), traditional Medicare would disappear. Instead, government would give seniors a subsidy they could use to buy private insurance. But such a plan could never succeed without a robust individual insurance market.
Get past all the nasty partisan rhetoric and it is pretty clear: The 2010 law—the Affordable Care Act—creates exactly the foundation for that market.
For vouchers to work, insurance companies would have to sell coverage at an affordable price to all, regardless of health status. Seniors would need a way to shop for insurance. To keep premiums reasonably priced, consumers would have to be required, or at least very strongly nudged, to buy coverage before they got sick. Finally, since premiums would still be expensive for older buyers, the government would have to provide seniors with a significant subsidy to make the product affordable.
---