Time to abolish the TSA?
(Read article summary)
The problem isn't that TSA has bad practices, the problem is that the TSA exists.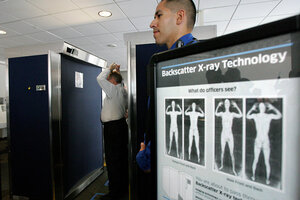 Eduardo Contreras / San Diego Union Tribune / AP / FILE
My Forbes.com article proposing that we abolish the TSA has gotten a surprising amount of attention; it's up to almost 70,000 views with over 3,000 Facebook shares and 500 tweets. Not bad for an article that's about 18 hours old. Here are a couple of additional thoughts to further the conversation:
1. Airport security is necessary. I repeat: airport security is necessary, just like security just about anywhere is necessary. Just because it's necessary doesn't mean that government has to provide it. But why?
2. The Knowledge Problem is Everywhere. Abstracting from invaded privacy and the like, the fact that airports and the TSA are government-owned and therefore not responsive to profit and loss signals means that they don't have the information they need if they are going to make rational decisions about the kind of security that will be provided. In short, socialization eliminates calculation. If I may self-promote, I raise some of these issues in my review of G.A. Cohen's Why Not Socialism?, which will appear in The Freeman. To whet your appetite, here's David Gordon's review.
---