Funding creativity and innovation (without patents or copyright)
(Read article summary)
How could new ideas receive economic support in a world without intellectual property laws?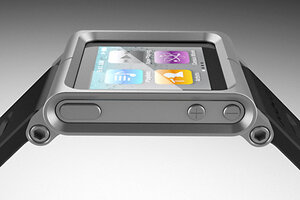 Photo released by Minimal (mnml.com)
The case against IP is not hard to make; patent and copyright (say) are artificial state-granted monopoly privileges that undercut and invade property rights. But the consequentialist and utilitarian mindset is so entrenched that even people who see the ethical problems with IP law sometimes demand that the IP opponent explain how innovation would be funded in an IP-free world. As I noted in The Creator-Endorsed Mark as an Alternative to Copyright:
I'm reminded of John Hasnas's comments in his brilliant, classic article The Myth of the Rule of Law:"

What would a free market in legal services be like?

I am always tempted to give the honest and accurate response to this challenge, which is that to ask the question is to miss the point. … It is possible to describe what a free market in shoes would be like because we have one. But such a description is merely an observation of the current state of a functioning market, not a projection of how human beings would organize themselves to supply a currently non-marketed good. To demand that an advocate of free market law (or Socrates of Monosizea, for that matter) describe in advance how markets would supply legal services (or shoes) is to issue an impossible challenge.
---