Against net neutrality
(Read article summary)
How can the government regulate the neutrality of the Internet? Isn't that a contradiction in terms?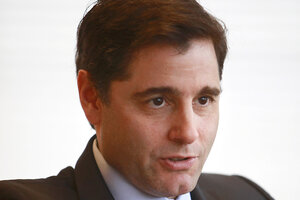 Jacquelyn Martin / AP
As a recent column in the Wall Street Journal reminds us, online freedom is jeopardized in the name of "net neutrality" (The FCC's Threat to Internet Freedom). This is just another case of the state re-labeling things to sound benign but that are really invasions of liberty and property rights–another good example being use of the term "intellectual property" to masque the true nature of state-granted monopoly privilege rights (patent and copyright) (see my post Intellectual Properganda).
It is true that some corporations probably have extra-market power to control aspects of the Internet, as the result of state interventions such as IP, FCC licensing, antitrust law, big business favoritism, and so on. But the solution is not to grant the state even more power to regulate private companies.This is the criminal gang that has fouled things up in the first place. Another recent example of federal Chutzpah is the Obama administration's proposal to provide a "Web Privacy 'Bill of Rights'"–how obscene. The mob that is the greatest threat to online privacy freedom, and rights will protect us? I'm reminded of the phrase, "We're from the government. And we're here to help." Thanks, but no thanks, guys.
---