Berkshire Hathaway vice chairman advocates return to simpler America
(Read article summary)
Charlie Munger, vice chairman of Warren Buffett's Berkshire Hathaway, penned a parable about a country that looks very much like the US. Its title? "Basically, it's over."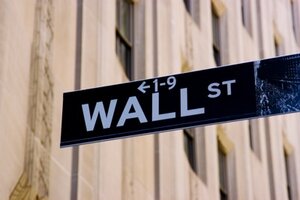 Newscom
Charlie Munger, vice chairman of Warren Buffett's Berkshire Hathaway, shares many of the plain-spoken ways of his more famous business partner. Munger also grew up in Omaha, Nebraska, and has the kind of charm that seems to come from trying to do things right by keeping them simple.
Over the weekend he had a parable he wrote published by Slate… and it's outright depressing. He describes a nation, not unlike the US, that's been the envy of the world since its inception. It has gotten that way by frequently, if not always, making good decisions and making them for the right reasons.
Yet, as the piece is entitled… "Basically, it's over." The nation has squandered so much success and so many good works that it now stands at the precipice of financial ruin.
Via Slate.com, here's a passage from the parable:
But even a country as cautious, sound, and generous as Basicland could come to ruin if it failed to address the dangers that can be caused by the ordinary accidents of life.

These dangers were significant by 2012, when the extreme prosperity of Basicland had created a peculiar outcome: As their affluence and leisure time grew, Basicland's citizens more and more whiled away their time in the excitement of casino gambling. Most casino revenue now came from bets on security prices under a system used in the 1920s in the United States and called "the bucket shop system."

The winnings of the casinos eventually amounted to 25 percent of Basicland's GDP, while 22 percent of all employee earnings in Basicland were paid to persons employed by the casinos (many of whom were engineers needed elsewhere).
---