How the Fed is bribing its way to your heart
(Read article summary)
With bailouts for banks and handouts for the poor, is the government just trying to buy the affection of Americans?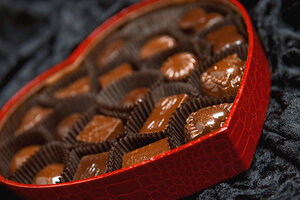 Design Pics/John Kroetch/John Kroetch/Design Pics/Newscom
Dow plus 71 yesterday. Gold plus $15.
Everything seems okay, doesn't it? Good, then let's look deeper…at the story behind the story…
As we've been saying, elites look out for themselves. But why not? Everyone looks out for Numero Uno. No? Isn't that what you'd expect?
Every organization has some people in control of it. Government is no exception. Often, the people with real control are not those who appear to have the reigns of power. Sometimes, the real power is hidden…behind the scenes…
Some of the most remarkable and successful societies have been ruled by slaves. No kidding. The Mamluks in Egypt and the Janissaries in the Ottoman Empire. They were captured or bought in Europe. The boys – usually Christian – were taken to special training camps. There, they were converted to Islam and learned the arts of war and administration. They became soldiers. Or bureaucrats. Generals. Governors. They ran things on a day-to-day basis…for the elite powers behind them.
Of course, sometimes, like Rome's barbarian troops, they turned on their masters and took over completely… Then, the master became the slave…
But that is a long, long story. Even in a complex, modern democracy the government acts first and foremost on behalf of the groups that control it.
How? Part bribery. Party larceny. They take from some. They give to others. They keep a lot for themselves.
So, it was not at all surprising that in the crisis of '07-'09 the feds immediately bailed out the banks. That was an act of larceny. The big banks have power. They used the power to enrich themselves. Simple, huh?
---