Ben Bernanke is no magician
(Read article summary)
He promised to lower mortgage and corporate bond rates, but quantitative easing doesn't work like magic.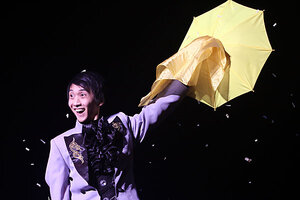 bm6/ZUMA Press/Newscom/File
Three months ago, Ben Bernanke promised lower mortgage rates and lower corporate bond rates.
He promised.
Quantitative Easing – i.e. the Fed's scheme to print money and buy bonds – would deliver these benefits, Bernanke promised in a November 4, 2010, op-ed piece for The Washington Post. "Easier financial conditions will promote economic growth," the Chairman declared. "For example, lower mortgage rates will make housing more affordable, and allow more homeowners to refinance. Lower corporate bond rates will encourage investment. And higher stock prices will boost consumer wealth and help increase confidence…"
But the Chairman was wrong. Three months after issuing his promise, interest rates are rising steeply, which is causing mortgage rates to rise as well. Quantitative Easing is not magic. It is a shell game that is producing predictably inflationary results.
The prices of stocks and commodities are soaring, while the prices of long-dated bonds are tanking (which means bond yields are soaring). This is "Inflation 101," folks. Nevertheless, Bernanke credits QE2 for all things good.
---