Coal use points to growth
(Read article summary)
A decreased supply of coal, due to flooding, and an increased demand, from Japanese reconstruction, has caused prices to rise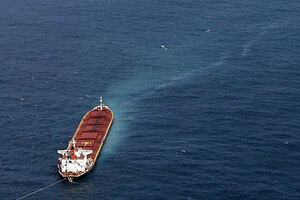 Rob Griffith / AP / File
International coal prices hit $124 per ton this week, the highest levels in five months, as strong demand from reconstruction projects in Japan and reduced supply from flood-ravaged Australia has made coal supply tight. The floods in Queensland, Australia cut the country's output of coal by 15 percent and other big coal producers such as Indonesia, South Africa and Colombia are experiencing similar production cuts due to floods of their own.
At the end of March 31, coal prices were 33 percent higher than a year ago and earlier this month, mining giant Xstrata inked a one-year deal with a Japanese utility at $130 per ton, effectively setting a floor under coal prices in the near-term. That's up from $98 per ton the company made in a similar deal a year ago.
Perhaps no country is more affected by this development than China. With its economy powering ahead with 9.7 percent GDP growth during the first quarter, Chinese electricity use was up 13.4 percent on a year-over-year basis over the same time period, according to China's National Energy Association (NEA). China's overall electricity consumption is now expected to rise 12 percent this year, up from the 9 percent growth the NEA forecasted in January.
---