World entrepreneurship: We're number 3?!
(Read article summary)
A new study shows that the US trails behind Denmark and Canada among countries whose cultures support entrepreneurship.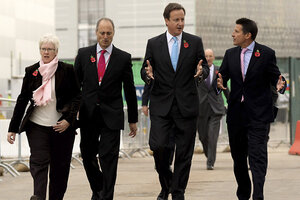 Oli Scarff / Pool / Reuters
A new study released by the SBA Office of Advocacy suggests that in terms of what it takes to support entrepreneurship, the US lags behind Denmark and Canada. Note that the study does not measure entrepreneurial activity, only what the authors define as the attributes that support entrepreneurship.
The factors that pull the US down in this analysis include cultural support, the strength of the tech sector, and high growth entrepreneurial businesses.
The authors suggest that the changing political climate may be at work regarding the weakening cultural support. Ya think?
The attack on free enterprise and capitalism has been relentless the last few years. No wonder entrepreneurs are no longer feeling our culture is behind them.
One of the observations made by the authors is that "the American youth's perception of entrepreneurship as a viable career choice seem to be limited."
Really? We have seen a dramatic increase in students switching to our major here at Belmont University. The most common reason? They see little hope in the stability of the traditional job market. They see entrepreneurship as the best path to a successful career.
Carol Tice in her blog at Entrepreneur also disagrees with this conclusion by the authors of the study:
---