Creating an entrepreneurial culture
(Read article summary)
Creating a company's culture starts on Day 1, and it's one of the most valuable aspect of the company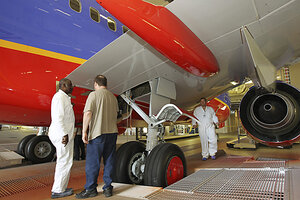 Anthony Bolante / Reuters / File
"Culture is one of the most precious things a company has," said Herb Kelleher, Founder, Southwest Airlines. "So you must work harder on it than anything else."
For the entrepreneurial business, its culture begins from day one. The culture is a reflection of the values the entrepreneur brings into the business.
Culture is important for an entrepreneurial venture because it is the mechanism that institutionalizes the values of its founders. Culture serves to socialize new employees. It helps them understand how they should treat the customers, how they should treat each other, how they should act in their jobs, and how to generally fit in and be successful within the business.
If managed properly, culture also improves the performance of the business. Culture is an important part of the overall strategy of the business and helps ensure a growing organization will continue to meet the expectations of customers that were established by the entrepreneur during the early start-up of the venture.
For many businesses their success has been built on the entrepreneurial nature of the business. Since it is important to keep the entrepreneurial nature of the business, as that is what has gotten the business this far, it is important to create a culture of entrepreneurship.
"Building a culture that encourages autonomy, risk-taking, and entrepreneurial behavior is challenging," said Jennifer Prosek, CEO of CJP Communications and the author of Army of Entrepreneurs: Create an Engaged and Empowered Workforce for Exceptional Business Growth. "For companies that want to out-think and out-pace the competition, an entrepreneurial culture isn't optional: it's an absolute necessity."
---