Are Pandora and Skullcandy too hip for the stock market?
(Read article summary)
With upcoming IPOs, it still isn't clear how the companies will fare against competition.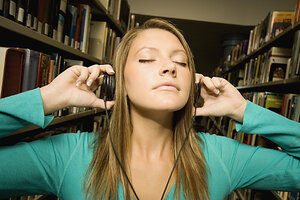 Photo illustration/Darren Greenwood/Design Pics/Newscom
I'm a bit torn with how to go about writing this post...but here goes:
Two of the coolest companies out there have just filed the paperwork for their upcoming IPOs. And as much as I love them as stories and as products, I don't think I like either deal as an investor. Both Skullcandy and Pandora are hip companies - tragically hip you might say as you peruse their filings and the competitive landscape in which they find themselves.
Skullcandy, based in Park City UT, makes really cool headphones - in today's world we're always plugged into one device or another so this is definitely a growth business.
Endorsements and promotion from partners like Snoop and Jay-Z have pushed sales for 2010 north of $140 million. The company's colorful cans and buds seem to be popping up everywhere.
According to the filing, Skullcandy is looking to raise $125 million, possibly giving themselves a $600 million-plus valuation.
But there's plenty to be wary of investment-wise. The WSJ's Dennis Berman notes that Nike ($NKE) and Adidas are on their way into this space and that marketing costs have been rising as the company fights off its existing competitors. On this one, opening-day enthusiasm aside, I'll probably remain a customer but not become an investor.
---
Follow Stories Like This
Get the Monitor stories you care about delivered to your inbox.