Book review: Hot (Broke) Messes
(Read article summary)
Every Sunday, The Simple Dollar reviews a personal finance book or other book of interest.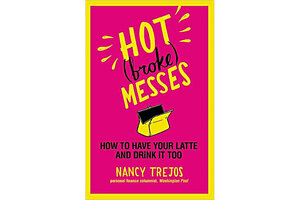 Grand Central Publishing
One of the best parts about writing The Simple Dollar is the opportunity I have to hear from people who have turned their life around due to better financial choices. They usually end up finding themselves on a better personal and professional path as well because they're empowered and de-stressed due to the improvement in their financial situation.
That's essentially the story told in this book, Hot (Broke) Messes by Nancy Trejos, a personal finance columnist for the Washington Post. In 2008, she found herself in a situation fairly similar to the one I found myself in circa 2006. She seemed to "have it all" in her life, but she wasn't actually able to pay the bills and was deeply unhappy with certain circumstances in her life.
Much like I did, she swallowed her pride a bit and chose to publicly share the details of her financial turnaround both on the 'net and in the form of a book. This is her story of turning her financial life around, peppered with useful information and ideas all throughout.
One: Life in DC, as in Debt City
The book opens with Nancy relating the tale of her financial bottom in June 2008, paired with a discussion of her childhood and early years where many of the elements of those financial mistakes were already put in place. Many of the themes of this story sounded eerily familiar to me, even as the details were quite different. The general theme of having a financially strapped childhood followed by a lack of understanding of how to properly utilize a somewhat larger income sounded very, very familiar, in fact.
---