Home price plunge spreads to stable cities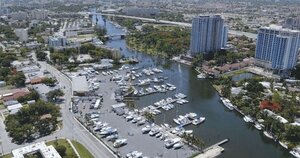 Sheldon Good & Co./PRNewsFoto
Home prices plunged by a record amount in November, even in cities that have enjoyed relatively stable real estate markets up till now, a new report shows.
Twenty major US cities saw their home prices fall an average 18.2 percent from November of 2007, according to the S&P/Case-Shiller Home Price Indices. Worryingly, eight of the cities saw their largest one-month plunge on record. Six of them – Charlotte, Chicago, Dallas, New York, Portland, and Seattle – had seen relatively small declines in their real estate values, roughly half or less of the 20-city average.
Dallas takes a dive
Consider Dallas. It avoided the worst of the housing bubble, with home values climbing only 24.7 percent since the beginning of 2000, peaking in June 2007, and then declining 5.6 percent. (Los Angeles, by contrast, saw values more than double and then crash by a third.)
But in November, Dallas home values fell 1.2 percent from October, it's biggest one-month change up or down since the beginning of 2000 and not too far from the 1.7 percent one-month decline in Los Angeles.
---