Recession looms for NFL and Super Bowl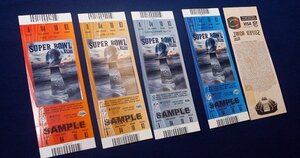 upi/newscom
Since it entered the televised era in the 1950s, the National Football League has known only good times.
Wars, economic slumps, and oil embargoes barely registered on its balance sheets. The league seemed recession-proof.
This time, the league is feeling the squeeze. In the next two years, teams could see declining revenues and football players, especially those at the lower end of the scale, could see pay cuts.
Cheaper Super Bowl seats
The belt-tightening has already begun. The league announced last month it would trim 150 of its 1,100 staffers. This weekend's Super Bowl, the biggest US sports event where Americans will down acres of pizza and enough guacamole to fill Tampa's stadium with avocados 18 feet deep, has seen fewer parties, some TV ad cancellations, and -- gasp! -- the first price cut in Super Bowl tickets in history, according to the Associated Press. (Some $700 seats now cost $500.)
The outlook for next season looks worse. NFL Commissioner Roger Goodell says the league is looking at making it cheaper for people to attend the games. "We have to cut our costs," he said Friday
The deep recession "will mean that some teams don't sell out their stadiums," says Andrew Zimbalist, professor of economics at Smith College and author of several books on sports economics. If teams don't sell out their games, they can't broadcast locally. Sponsorship dollars will diminish, he adds. "Salaries will go down."
TV deals a cushion
The NFL's television contracts – its main source of revenue – run through 2011 or later, partially shielding the league from the economic storm. Other streams of revenue, however, are drying up.
---