Wanna cut carbon? Build an Earth Day portfolio.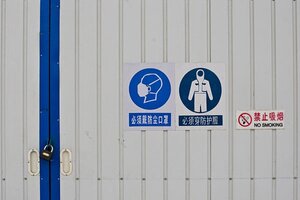 Andy Wong/AP
Even severe economic storms have their silver linings.
The global downturn is cutting traffic, factory output, and other business activity, which means that emissions of greenhouse gases are growing more slowly or even falling.
But the downturn has also decimated investment in clean energy, causing some clean-energy investors to reexamine their assumptions. Worldwide investment in the first quarter of this year fell $13.3 billion, a plunge of 44 percent from the previous quarter and 53 percent below a year ago, according to one estimate [pdf].
Silver lining vs. green future
So which is better for the environment? A recession-related fall in emissions now – or continued strong investment in clean energy for the future?
Continued investment in clean energy, New Energy Finance, a London-based clean-energy research group, concluded last month. The sector should get more than a $150 billion boost from stimulus plans from governments worldwide. But it will take time to get back on a growth path toward $350 billion annual clean-energy investment by 2020.
"Even that is not sufficient to achieve a peak in carbon dioxide emissions before 2020," the group said in a recent letter to investors.
Other studies suggest that cuts in emission will have to be far more draconian to avoid catastrophic climate change.
What you can do
---