Italian cars returning to US? I can't wait!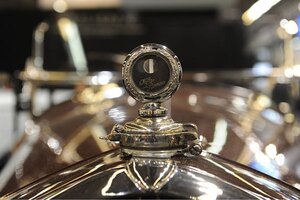 Newscom
Here's a big upside of Chrysler's forced marriage with Fiat: Italian cars are coming back to the United States. Probably.
I am very, very excited.
That is because the best car I ever owned was Italian. It was a 1986 Alfa Romeo Graduate convertible. Black, with a black interior.
Lost youth
I know what you're thinking – I'm just remembering my wind-in-the-hair days as being more fun than they actually were. But the style of the car was only part of it. It was a tank, too. Never gave me a moment of mechanical trouble.
The engine was an old four-cylinder design that had had all its bugs wrung out decades earlier. The sheet metal was heavy. This came in handy in the accident. (More on that later).
Plus, it had this great factory-installed button on the shift console. You pushed it, and the taillights got brighter, even though you hadn't put on the brakes. This was a great way to get people to back off of your tail in traffic. It would probably be illegal now. It might have been illegal then, come to think of it.
The lady in the Grand Am
---