You just bought a car company. Now what?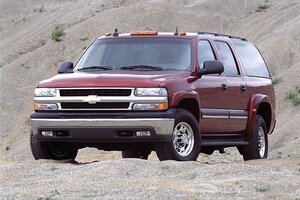 Newscom
If you're an American taxpayer, congratulations! You are now the owner of one of the world's largest auto manufacturers.
Maybe you never wanted to buy a car company. Maybe you hoped that your tax dollars would go toward something else, like fixing potholes, building schools, or perhaps a conducting a bombing raid somewhere. But you don't get much of a say about where your taxes go, and the people who do have a say decided that your money should buy a controlling interest of General Motors, and that's that.
So now that you have a car company, what are you going to do with it? It's a tough question, and there are no shortage of people weighing in.
Lefty filmmaker Michael Moore, who first became famous for his 1989 film, "Roger & Me," which described what happened in his home town after the GM plant closed there, has big plans for the company. He wants to retool GM's plants – and retrain its 60,000 workers – to make bullet trains, light rail systems, energy-sipping buses, solar panels, windmills, and a few hybrids and electric vehicles. To pay for all this, he proposes a $2-per-gallon gas tax.
The editorial board at the Nation, who, it's safe to say, share many of Mr. Moore's political views, call for pretty much the same thing.
---