Unemployed? This week's offbeat openings.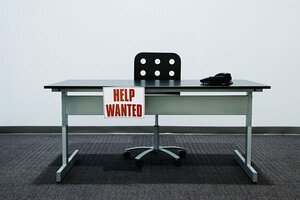 Newscom
The number of Americans on unemployment rolls has dropped for the first time in three months, the Labor Department reported Thursday. But that may simply mean that people's benefits are running out – not that they're finding jobs.
In our attempt to help, Monitor staffers every week comb the job listings in search of interesting places to work. The most intriguing openings we found this week are in Jeffersonville, Ind; Las Vegas; Boise, Idaho; Louisville, Ky.; Atlanta; Nampa, Idaho; Belle Chasse, La.; Fargo, N.D.; Key Biscayne, Fla.; and Coventry, R.I.
You could make a career in cheese. Read on:
---