Jobless? These 10 intriguing offers could help.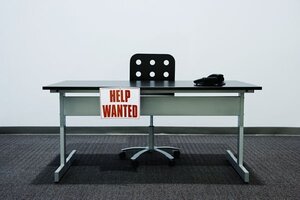 Newscom
More Americans filed first-time claims for unemployment insurance last week than at any time since mid-May.
From a low of 605,000 at the beginning of June, the total jobless claims now stands at 627,000, the US Department of Labor reported Thursday. But the numbers are volatile, which is why economists pay more attention to the four-week moving average, which did tick up, but only very slightly.
In our attempt to help, Monitor staffers every week comb the job listings in search of interesting places to work. The most intriguing openings we found this week are in Avondale, La.; Exeter, R.I.; Mobile, Ala.; Minneapolis; Doylestown, Pa.; Sacramento, Calif.; Red Bank, N.J.; Portsmouth, N.H.; Fort Myers, Fla.; and Stockton, Calif.
---