Will 'cash-for-clunkers' program run out too soon?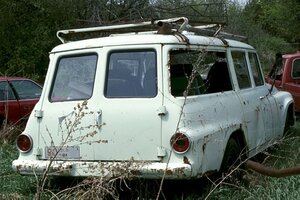 Newscom
On Monday, the cash-for-clunkers program gets under way. US dealerships will be able to offer up to $4,500 in federal money toward new car purchases for consumers ready to trade in their old, fuel-thirsty models.
But if your used car qualifies as a clunker (click here to check), make your deal early. The program may not last long.
Although the bill allows the program to run until Nov. 1, the legislation signed by President Obama in June included $1 billion in funding. With the government fronting each deal at $3,500 to $4,500 a pop, that would fund only about 250,000 trade-ins. Americans have more than enough eligible clunkers to exhaust the program long before then and interest is high.
"I know dealerships that already have more than 10 [interested] customers," says Jessica Caldwell, an industry analyst with automotive information company Edmunds.com. With about 30,000 dealerships nationwide, an average of 10 cars would exhaust the fund quickly. "I would advise most consumers … to take it in early," she adds.
---