'Cash for clunkers' ends. Did it do any good?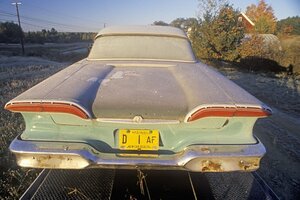 Newscom
When sales under the wildly popular "cash for clunkers" program end tonight at 8 p.m. EDT, will car buying go the way of the Edsel?
"I don't think there will be much stimulus that lives on," says Mark Vitner, a senior economist at Wells Fargo. In August, car sales roared back to life because of the showroom interest generated by "cash for clunkers." Mr. Vitner estimates this month's sales will reach an annual rate of 16.2 million. Edmunds.com more modestly put that around 13 million – that in an industry that had struggled during the year to break the 10 million mark.
In response, automakers boosted production to refill depleted inventories of certain fuel-efficient models that were popular trade-ins. They almost doubled production from 4.3 million vehicles in the second quarter to about 8 million in this quarter, according to the San Diego Union-Tribune. That's starting from a second quarter baseline of almost "nonexistent" production, says Jessica Caldwell, an analyst with automotive information company Edmunds.com. Still, any boost in production is significant, considering what a sorry year it's been for automakers.
---