Four reasons US manufacturing could shine
(Read article summary)
Here are four reasons US manufacturing is becoming more competitive globally.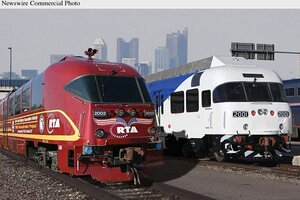 Value Recovery Group/PRNewsFoto
US manufacturing doesn't get the respect it deserves. Some dismiss it as a Rust Belt remnant of yesterday's economy; others claim it's dying outright.
In fact, it is becoming more competitive than it's been in a long, long time. This may have a lot to do with the falling value of the dollar and the elimination of the least productive factories in the face of the severe recession. Nevertheless, US manufacturing productivity topped that of 15 other nations and tied South Korea's for the No. 1 spot last year, according to an international survey released Thursday by the US Department of Labor.
Productivity is key to manufacturing's future because it plays a big role in determining how quickly the sector can grow. If productivity rises quickly, say, 4 percent in a year, then an employer can raise workers' pay 3 percent more and still sell widgets more cheaply. If productivity only rises 1 percent a year, it's very hard to boost workers' pay and still remain competitive.
Here are four reasons, gained from the survey, why the future is brightening for US manufacturers:
1) Productivity is rising short term: While most countries saw their factory workers become less productive last year, American manufacturing workers were 1.2 percent more productive than in 2007.
2) And long term: Since 1979, only Sweden (4.2 percent) and Taiwan (5.6 percent) have averaged more annual manufacturing productivity growth than the US (3.9 percent).
---