Unemployed? This week's Top 7 job offers
(Read article summary)
This week's top 8 job offers will get you into zoos, car crushing yards and the habitat of ... anadromous salmonids?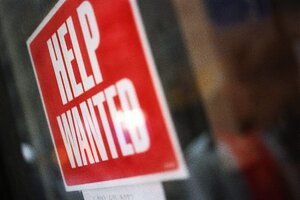 Newscom
Got the skills to be a full-time e-mail czar? What about making sure that all of Idaho's anadromous salmonids are looked after? Or you could help crush cars. We've got a little bit of everything, from Phoenix to Danbury, Conn., in this week's top jobs.
1. E-mail Czar
Employer: Village Voice Media.
Wages/salary: Not listed.
Details: Needs a candidate who will "eat, sleep and drink email" and increase Internet subscriptions from 750,000 to 2 million. Ideal candidate will be a "goal driver, possess strong creativity and revenue producing marketing ideas and the strongest of communication skills."
Location: Phoenix, Dallas, Denver.
---