Like Groupon? Here are three other social commerce wonders
(Read article summary)
Groupon is a social commerce superstar. Here are three other groups that can make also get you shopping more socially.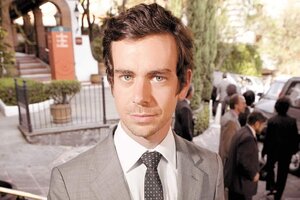 Luis Cortes/Imagen Digital
Groupon has made a name for itself as a social-commerce wonder.
The site, which offers discounts that come into force once a certain number of consumers purchase them, "effectively invented social commerce," one of its investors told the Chicago Tribune. On Wednesday, Groupon announced it had secured $50 million in additional funding to start deals in 50 new cities, which would bring its total to 95 cities. Whether you're interested in paying $45 for a $74 ski pass in Boston or $185 for $900 worth of laser hair removal in Los Angeles, that's probably a good thing.
But Groupon is just the tip of the social commerce iceberg. For one, it's not that social: the deal doesn't involve any real interaction between purchaser and vendor or purchasers with one another.
Here are three other social commerce groups that have the potential to get people shopping more socially than ever before.
1. Square
The Next Big Thing from Twitter founder Jack Dorsey is a small plastic box that makes Apple's iPhone and iTouch into a mobile credit-card reader. After plugging the Square into the item's headphone jack, your friendly neighborhood street vendor can now take your plastic — and e-mail or text you your receipt. Loyalty cards to get that tenth free beverage? Forget 'em. Your Square account stores all that data online. Set to be rolled out widely early in 2010, Square has the ability to revolutionize everything from Craigslist purchases to cab rides in one fell swoop.
---