Recession slang: 10 new terms for a new economy
(Read article summary)
The recession may be over, but the new slang it spawned just might be here to stay. Here are our Top 10 picks.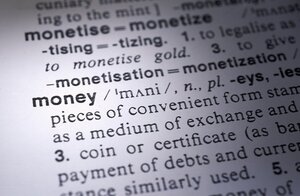 Newscom
The recession may be technically over but its effects on our life and language are far from it. In fact, some recession words have become so ubiquitous ­– staycation, for one (see below) ­– that they just might be here to, ahem, stay.
Recession language isn't a new phenomenon. Thanks to the Great Depression we have terms like: Okie, dirt poor, and baloney (to mean ridiculous, not the mystery sandwich meat). Even the term "depression" has been attributed to Herbert Hoover, who is thought to have wanted to avoid using the more common, but more alarming terms "panic" or "crisis" to describe what subsequently became known as the Great Depression.
So, in the spirit of trying to laugh at our collective condition, we've compiled a lexicon of our Top 10 favorite words birthed by the recession. Laugh, cry, and submit your favorite new-economy words in the comments below.
10. Funemployment, n. The practice of enjoying one's unemployment.
The funemployed subscribe to the philosophy that in the face of bleak employment prospects, it's better to make the most of time off by catching up with old (read: also unemployed) friends or developing low-cost hobbies, ideally during normal business hours to realize the additional benefit of irking ones employed friends.
Sample sentence: As part of my funemployment plan, I've joined an Ultimate Frisbee league and am providing foster care to three puppies.
See also: Funderemployed (adj.) taking a job that's fun because employment that pays well or is in one's field is unavailable.
9. Insource, v. To do oneself what one previously paid others to do.
---