Jobs outlook is tepid, but investors don't have to be glum
(Read article summary)
Job growth is subdued and could stay that way well into 2013, but that doesn't mean investors can't profit by choosing stocks wisely. J.P. Morgan is introducing a new Nifty Fifty for the world's emerging markets.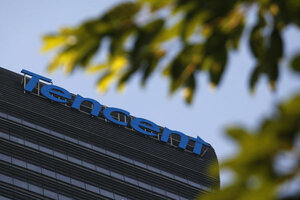 Bobby Yip/Reuters/File
The global economy has its doomsayers, who point to the threat of a European meltdown, a "hard landing" in China, and America's fiscal cliff. There are a few optimists, who point to a resilient stock market and stable consumer demand, among other things.
But what if they're both wrong? What if the tepid recovery, evidenced by Friday's disappointing jobs report in the United States and continued weakness abroad, just keeps dragging along?
That's the forecast from at least one investment house. And if turns out to be true, then many central bankers, businesses, and investors – not to mention politicians and voters – are going to be awfully disappointed. And they'll have to adjust their expectations. The tepid outlook would seem to bolster Mitt Romney's election prospects and dim President Obama's, give Fed Chairman Ben Bernanke more reason to try a third round of bond-buying in an attempt to lower interest rates, and make it more difficult for politicians to make hard choices on the government budget once the election is over.
For investors, however, the outlook doesn't have to be bad, if they know where to put their money. According to J.P. Morgan, one place to park funds is the Nifty Fifty.
---