North Korea, China give Japan a couple reasons to keep US Marines on Okinawa
(Read article summary)
Democracies need to hang together, as Prime Minister Yukio Hatoyama discovered in deciding not to reduce the American military presence.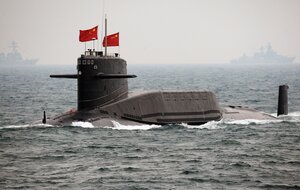 Officially a pacifist nation, Japan struggles with living in a tough neighborhood. In just the last two months, North Korea has sunk a South Korean naval ship while China's warships conducted naval exercises near Japan without informing Tokyo. One Chinese military helicopter even buzzed a Japanese ship.
Such aggressive actions by these two authoritarian regimes in the Far East were a strong reminder for a democratic Japan that it still needs the deterrence of US forces on its soil, even 65 years after the end of World War II. So on Sunday, its prime minister, Yukio Hatoyama, backed down from a campaign promise to drastically cut the American military presence in Japan. He cited "political uncertainties" in East Asia. US Marines will now remain in the southern island of Okinawa.
President Obama had to play diplomatic hardball with Mr. Hatoyama to win this concession, a sign of how much Japan is struggling with remaining under the American wing for its defense even as it faces a China that insists on Japan paying due deference to its rising power.
---