European Union's move on Internet privacy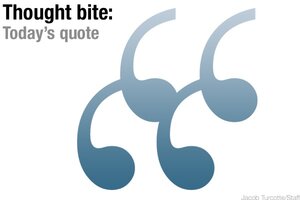 "The human brain is fantastic at seeing patterns – even when they don't exist."
--- Christian Engström, a European Parliament member, about the dangers of false accusations by police in mining Internet data about online behavior. The EU is considering a law called "Smile29" that would collect such data, especially from the Google search engine. (For a related Monitor editorial, click here.)
---
Follow Stories Like This
Get the Monitor stories you care about delivered to your inbox.