How Japan learns from its earthquakes and tsunamis
(Read article summary)
The 1923 earthquake that devastated Tokyo spawned a nationwide effort to prepare for future quakes. Here's a Monitor story that shows how the survivors of the Tokyo disaster helped that cause.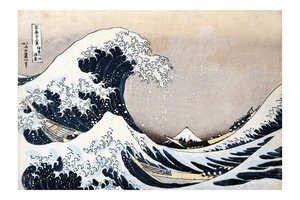 (Credit: HO/AFP/Newscom)
The Japanese reaction to Friday's earthquake and tsunami will probably serve as lesson for other quake-prone countries. Ever since a 7.9-scale quake in 1923 that destroyed much of Tokyo, the Japanese have tried to prepared for the "big one."
Here's my account (written two decades ago when I reported from Tokyo) of how the survivors of that last "big one" helped keep the Japanese on their toes:
The only warning for Ichiro Uchibaba was the odd behavior of a bear, a neighbor's pet, all excited in a cage like an old alarm clock gone berserk.
Seconds later, at just before noon on Sept. 1, 1923, the earth lurched, and all of Tokyo was jolted with a ferocity that Mr. Uchibaba will never forget.
Roof tiles went flying, pillars toppled, fires erupted, and Uchibaba was thrown to the ground. The bear, which had somehow sensed the quake coming, reached out of the cage and scratched Uchibaba's arm."There was no place for me to escape that quake," he recalls. "I crawled to a moat and clung to a stick until it was over." Eight years old at the time, he witnessed the destruction of Tokyo as the city was consumed by flames over three days, taking the lives of 140,000 people, including his parents. The quake's intensity was later estimated to be 7.9 on the Richter scale.
The seismic upheaval was an experience that Uchibaba, as head of a group of remaining survivors, and the government do not want the Japanese to forget.
Only by keeping alive the memories of the 1923 disaster do officials hope to alert the Japanese to do more than just wait around for what is often called "the Big One."
---