Confab in Silicon Valley: How to move from 'dumb mob' to 'smart mob'
In early March, leading thinkers in the private and public sectors gathered in the epicenter of California's Silicon Valley – Palo Alto – to take in a bird's eye view of how social media is affecting governance. Social media can empower people, but turning a 'dumb mob' into a 'smart mob' is another matter.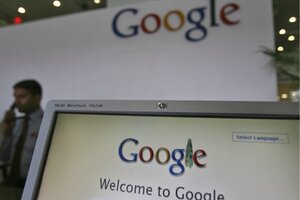 Krishnendu Halder/Reuters
The following themes emerged from a brainstorming session on governance and social media held by the Nicolas Berggruen Institute in Palo Alto, Calif., on March 4. Participants included, among others, Jared Cohen of Google Ideas; Microsoft strategist Charles Songhurst; "The Transparent Society" author David Brin; Singapore's former foreign minister George Yeo; MIT Media Lab director Joichi Ito; eBay founder Pierre Omidyar; political scientist Francis Fukuyama; and Alec Ross, the US State Department's top digital diplomat.
1. The destructive phase: disruptive technologies and 'crises of progress'
Disruptive technologies that "augment vision, memory and attention" – from the printing press to the World Wide Web – always produce "crises of progress" because they undermine the "protective guilds," intermediaries, and institutions that once controlled information and power.
---