Should Congress regulate political ad money?
The Supreme Court's decision earlier this year makes it easier for corporations and unions to influence elections. Many members of Congress want to change that.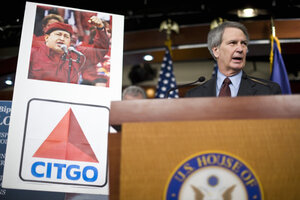 Bill Clark/Roll Call Photos/Newscom
Yes: Voters have every right to follow the money
Transparency of money is the cornerstone of free and fair elections. Transparency is the bedrock against special interests trying to buy favors from officeholders. It allows the public to monitor whether official favors and privileges are being doled out to those paying for campaign ads.
Just as important, transparency provides voters with the tools necessary to weigh the merits of political messages. Full disclosure of major donors funding a campaign ad is critical information for voters in assessing the interests behind, and accuracy of, the political message.
Opening the books on who is paying for campaign ads requires congressional action. Last week, the DISCLOSE Act once again came up for a Senate vote. And once again, proponents of transparency came up just short in their bid to break the Republican filibuster that has so far prevented consideration of the bill. Following the disastrous US Supreme Court ruling in Citizens United v. Federal Election Commission earlier this year, which allows corporations (and unions) to pour unlimited money into election ads, congressional Republican leaders are banking on independent campaign spending from Wall Street and the insurance industry to usher in a new Republican majority in Congress. But in order to make these campaign ads work for their caucus, Republican leaders do not want voters to know the ads are being paid for by the banks and the insurance industry.
---