The risks of fighting poverty too well
China's example raises tough questions about the real-world consequences of getting it right.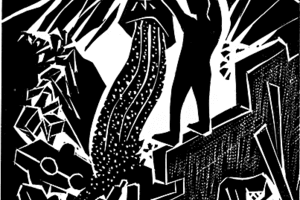 Raymond Verdaguer
It's not difficult to imagine a world without extreme poverty. It would seem natural in an age with more broad-gauged wealth than has ever been seen in human history. But as the recent history of China shows, the prospect raises some tough questions.
Are the world's institutions actually ready for the massive shift entailed by lifting the last 1 billion people out of poverty? Do we fully understand the political and resource implications of being "too successful," as many believe and some fear China has been?
A closer look at China is important, because it's an extraordinary case. From 1981 to 2001, 400 million people there lifted themselves out of extreme poverty. Their numbers as a share of population fell from 53 to just 8 percent. Effectively, 80 percent of the world's progress in ending abject poverty has happened in China, independent of foreign aid.
Most of China's gains, according to the World Bank, registered in the first half of the 1980s, when rural families – impoverished after being forced into collective and incentive-free agriculture – were allowed to take responsibility for their farming. The encouraging lesson here is that astute agricultural development can be a life-saving first rung on the ladder to more diversified industry and export-driven growth.
But raising the floor raises new challenges. As absolute poverty in China declines, inequality is rising rapidly. If revolutions often grow in the shadow of rising expectations, the implications for China's remarkable progress are clear. An expanding and restive middle class may tolerate Beijing's restrictive governance only as long as the money flows. A significant slowdown could augur instability.
---