Why I miss Ross Perot: Mitt Romney and Barack Obama ads are full of outright lies
Mitt Romney and President Obama are taking a break today from negative campaigning in honor of Sept. 11. But that doesn't change the outright lies dominating political ads this season. We need a viable third party to help keep these two candidates and their super PACs honest.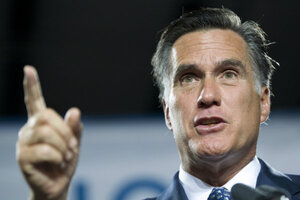 Julie Jacobson/AP
Did you know that Mitt Romney is responsible for the death of a steel worker's wife? Or that President Obama gutted the work requirement for welfare? Do you remember Mr. Obama's famous "Apology Tour" that kicked off his first term? How about that then-Governor Romney outsourced thousands of Massachusetts jobs to India?
It's amazing what you can learn from ads in this year's presidential campaign: namely, some of our political leaders and their supporters are lying. Not stretching the truth or spinning the facts (which we expect) but outright lying. While advertising shouldn't be your main source of education, it also shouldn't be a source of disinformation.
FactCheck.org has never been so busy. You can spend hours on their website, watching them pull threads that unravel almost every statement made in almost every political ad of this long campaign season. If you Google "lies in 2012 presidential campaign ads," you get 224,000,000 hits.
[EDITOR'S NOTE: The original version of this piece misidentified the name of the Annenberg Public Policy website FactCheck.org.]
---