Beyond 'Zero Dark Thirty' Oscars fail: Torture is an ineffective interrogation approach
Academy-Award nominated film 'Zero Dark Thirty' has more issues than its disappointing Oscar showing. Based on my interviews with military interrogators, the movie's portrayal of torture as effective – even vital to getting Osama bin Laden – couldn't be further from the truth.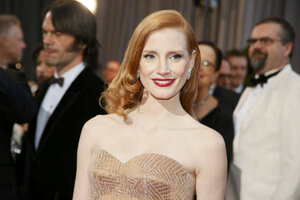 Lucy Nicholson/Reuters
The film "Zero Dark Thirty," a fictionalized account of the hunt for Osama Bin Laden, has refueled the debate about the efficacy of harsh interrogation techniques. After facing harsh criticism from both Democrats and Republicans, the film, which was nominated for five Academy Awards, had a poor showing at the Oscars last night as well, winning only the award for Best Sound Editing in a rare tie with the James Bond film "Skyfall."
Director Kathryn Bigelow's film "Zero Dark Thirty" presents torture as a necessary and effective method of extracting information from prisoners and an essential tool used by the Central Intelligence Agency to find bin Laden. Though many in the intelligence community said the film portrayal of torture yielding the information key to getting bin Laden is inaccurate, most viewers come away with the impression that "enhanced interrogation" not only works – but that it can be vital.
---