Gag the 'ag-gag' laws that bar undercover recording of cruelty to farm animals
Several states have passed 'ag-gag' laws that make it illegal to gather undercover documentation and videos of cruelty to animals at factory farms and in other areas of industrial agriculture. But it is precisely this kind of reporting that exposes and can help stop abuse of animals.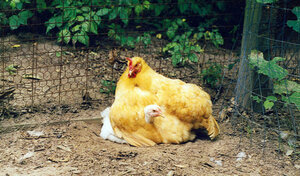 PRNewsFoto/United Poultry Concerns/file
In the last few years, undercover reports and videos have provided evidence of illegal practices such as soring (chemically burning the feet) of Tennessee walking horses to produce the fashionable high-stepping gait of that breed, beaten and mishandled piglets, and decaying hen carcasses in cages where birds are producing eggs for human consumption. These reports have made clear the level of abuse and suffering experienced by factory-farm and other animals raised within industrial agriculture.
But several state legislatures have sought to make such documentation illegal through agricultural ("ag") gag laws, or laws that seek in part to criminalize the filming of such industrial agricultural practices. These laws are aimed at prohibiting employees – including undercover journalists, whistleblowers, and animal rights activists – from exposing illegal and cruel operations within factory farms and other similar operations.
In the face of inadequate state and federal government regulation, however, this undercover documentation is critical to ending animal abuse – and protecting humans from food produced in unsanitary conditions.
These undercover reports have led directly to criminal charges and convictions under some state anti-cruelty laws. Most of the operations in question are farms called "concentrated animal feeding operations," which are factories that intensively confine pigs, cows, chickens, and other animals to allow for the most efficient methods of food production. Millions of farm animals often are essentially immobilized for nearly their entire lives – and millions of Americans (the majority, in fact) get their food from these farms.
---