From DARPA to Google, the search for sources of innovation
Regina Dugan, the head of the Pentagon's research arm, is going to Google. What her move means in the global race for innovation.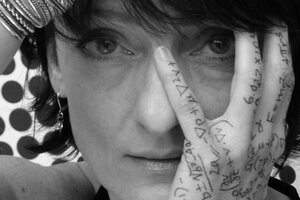 Anette Polan / Wikimedia
The hottest competition today among nations is not really over military advantage or financial prowess. Rather, it is more basic. Countries are in a race to learn how to be more creative in science, technology, and culture.
One result is a firmer shepherding hand by governments to spur not only innovation itself but innovations in how to be more innovative.
That's why it is worth noting that Regina Dugan is leaving as head of the Pentagon's research arm to work at Internet giant Google.
Even more noteworthy is how Ms. Dugan fostered creativity at the Defense Advanced Research Projects Agency (DARPA). Her easy transfer between Washington and Silicon Valley shows how government and the private sector can interact in positive ways to exchange fresh ideas in encouraging researchers to be more creative.
Like AT&T's former research arm, Bell Labs, DARPA has been the source of much of the world's transforming technologies, such as the Internet and global-positioning system (GPS). (Bell Labs gave us the transistor, the laser, photovoltaic cells, among other things, winning seven Nobel prizes along the way.)
---