Syria intervention of the right sort
When Syria downed a Turkish jet last Friday, who came out in support of Turkey? That club of democracies called NATO. The Syrians' cry for freedom demands a strong response by nations already free.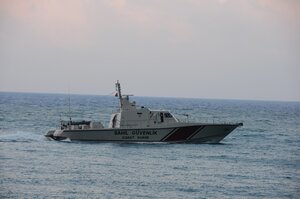 AP Photo
Syrian forces shot down a Turkish reconnaissance jet over international waters last Friday – and then shot at a second plane searching for the first one. It was a startling escalation of what has mostly been an internal conflict in Syria sparked 16 months ago by peaceful pro-democracy protests.
So how did Turkey, a democracy ruled by an Islamic party, respond to this provocative act?
On Tuesday, it sought support from the 28 nations of NATO and the 15 nations of the United Nations Security Council. And guess which body spoke out strongly in support of Turkey?
It was NATO – that club of democracies, formally called the North Atlantic Treaty Organization. Its secretary-general, Anders Fogh Rasmussen, called Syria's action "unacceptable." All of NATO joined in saying the episode was "another example of the Syrian authorities' disregard for international norms, peace and security, and human life."
Meanwhile, the Security Council, where antidemocracy Russia and China hold veto power, was silent. In fact, the Council's representative, former Secretary-General Kofi Annan, was left on his own to try to plot the next move on Syria. He plans to convene the Council's big powers and a few Middle East nations in Geneva this weekend for yet another push at compromise with Syrian dictator Bashar al-Assad.
---