Just how 'green' is that shirt?
An 'organic cotton' label doesn't make it 'carbon free.' But a new factory in Sri Lanka moves a step closer to that claim.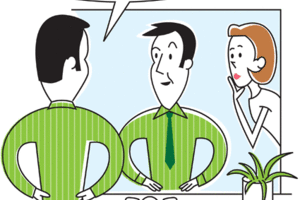 Scott Wallace
Prove it! That's how consumers ought to respond when presented with "guilt-free, socially responsible" products.
Spurred by consumer interest (and "green" profits), retailers now fill their stores with everything from No Sweatshop garments to sustainable timber. You can feel good about buying a T-shirt made without using child labor, or in purchasing ecofriendly detergent, fair-trade coffee, even "responsible" jewelry.
But judging competing social and environmental claims isn't so easy, and the task is getting more complex now that companies like Britain's Marks & Spencer are taking on climate change directly with a "carbon free" lingerie factory in Sri Lanka promising a garment produced entirely with renewable energy.
Yes, "green lingerie" is here, but should the retailer emblazon the item with a "carbon free" label and expect consumers to fully understand and accurately evaluate – let alone be receptive to – purchasing such a product?
Just how "green" is that shirt, dress, or blouse?
True sustainability requires independent certification, extensive consumer-education campaigns, and a desire and ability to review entire supply chains, say environmental authorities such as Linda Greer, a Natural Resources Defense Council senior scientist who specializes in toxic chemical pollution in textiles production.
"How do I know if a garment is 'green'?" asks Ms. Greer. "The answer is, there's no way to know that. Even if you buy a T-shirt that's organic, you don't know the factories and the chemicals that went into dyeing it, or how much carbon they emitted into the air."
---