Ex-officials urge creation of geoscience mega-agency
(Read article summary)
To cut costs and improve the study of the earth's environment, the National Oceanic and Atmospheric Administration and the US Geological Survey should be merged into a single agency, urged a group of former officials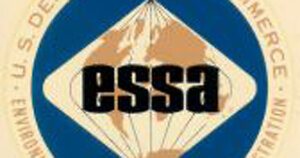 Courtesy NOAA
To cut costs and to improve the study of the earth's environment, the National Oceanic and Atmospheric Administration and the US Geological Survey should be merged into a single agency, urged a group of former officials
An Earth Systems Science Agency, say the officials, would improve the government's efforts to study climate change, sea-level rise, and altered weather patterns, as well as declines in biodiversity and the availability of fresh water. The officials point to many advantages to linking NOAA's expertise in atmospheric and marine systems with the USGS's terrestrial, freshwater, and biological knowledge.
The recommendation, published in this week's issue of the journal Science (subscription required), comes from former USGS executives Mark Schaefer and Charles Groat and former NOAA administrator D. James Baker. Also signing the proposal were former White House science adviser John Gibbons, former Food and Drug Administration commissioner Donald Kennedy, former NASA associate administrator and Mission to Planet Earth director Charles Kennel, and David Rajeski, who served in the White House Office of Science and Technology Policy and on the Council on Environmental Quality.
---
Subscribe to Recharge
Get the Monitor stories you care about delivered to your inbox.