Hawaii endorses ambitious electric car plan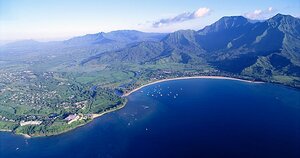 NEWSCOM
Hawaii's governor has announced plans to create an extensive electric-car-charging network by 2012, in an effort to wean the islands off of high-priced oil.
The plan, unveiled today by Republican governor Linda Lingle, calls for a public-private partnership with Better Place, a company that develops infrastructure to support electric vehicles. The Silicon Valley start-up, which made a similar deal with cities in California's San Francisco Bay Area last month, plans to install between 70,000 to 100,000 charging ports throughout Hawaii's four largest islands. Hawaiian Electric Companies, the state's largest utility, has agreed to collaborate with Better Place to develop the network.
Much of the electricity used to charge the vehicles is expected to come from renewable energy sources, according to Better Place CEO Shai Agassi. "Hawai'i, with its ready access to renewable energy resources like solar, wind, wave and geothermal, is the ideal location to serve as a blue print for the rest of the U.S. in terms of reducing our dependence on foreign oil, growing our renewable energy portfolio and creating an infrastructure that will stabilize our economy," said Mr. Agassi in a press release. "Hawai'i has made the commitment to breaking its dependence on foreign oil, and is leading the way in addressing the most important economic and energy issues facing us today."
---
Subscribe to Recharge
Get the Monitor stories you care about delivered to your inbox.