Cuba's environment – how will a thaw in relations with the U.S. affect it?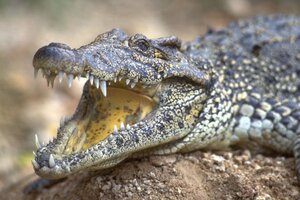 NEWSCOM
Communism has provided at least one unexpected benefit to Cuba, points out the Nature Conservancy: The island's environment is the most biodiverse in the Caribbean, partly because of lack of development under Castro and the 47-year US embargo.
But the thaw in the two countries' relations may have consequences for the island nation's environment, particularly its wildlife. How might its 350 species of birds and 35 species of mammals fare in the future?
David Cleary (who's director of conservation strategies in South America for the Nature Conservancy, has a Ph.D. in anthropology from Oxford, and has taught at the University of Edinburgh, Cambridge University, and Harvard University) doesn't seem overly optimistic. Writing in Cool Green Science, the conservancy's conservation blog, he envisions hordes of American tourists descending on Cuba -- as they have elsewhere in the Caribbean -- with resorts being built and infrastructure going up, all to the detriment of wildlife on the IUCN Red List of Threatened Species.
These include the Cuban crocodile and the Cuban Amazon (also known as the Cuban parrot).
---