How green are trains, public transportation, and hybrid cars? It depends.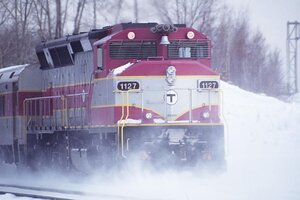 NEWSCOM
Most of us assume that some things are givens when it comes to environment-friendly transportation choices. Among those assumptions: Taking the subway is better than driving an SUV, riding a train tops hopping on a plane, and a hybrid car is much preferred over a conventional gasoline-powered vehicle.
But that's not always true. Recent research [PDF] points to just the opposite, sometimes.
Environmental engineers Mikhail Chester and Arpad Horvath of the University of California found that instead of taking a train into the city from suburbia, there are times when  "people would be better off traveling through town in a gas-guzzling, high emission SUV," reports Red Orbit. Ouch!
But it gets even worse: Taking the commuter train across Boston results in higher greenhouse gas emissions than traveling the same distance in a jumbo jet, says New Scientist.
How could that possibly be?
Part of it comes down to how the power that fuels the transportation is generated. Boston's electric commuter trains use electricity that comes mostly from burning fossil fuels.
---