The tropics are expanding, says a new study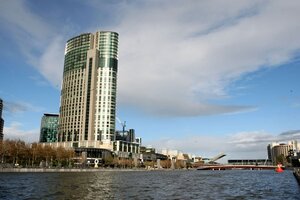 NEWSCOM/file
Traditionally, the tropics are defined as "the equatorial band circling the Earth between the Tropic of Cancer and the Tropic of Capricorn." But according to two climate researchers at James Cook University in Cairns, Australia, that definition will need to be revised: Over the past 25 or 30 years, the tropics have expanded between 186 and 311 miles (300 to 500 km) beyond that.
That expansion has also pushed the subtropics into temperature areas, notes Prof. Steve Turton:
Such areas include heavily-populated regions of southern Australia, southern Africa, the southern Europe-Mediterranean-Middle East region, the south-western United States, northern Mexico, and southern South America.
All of (them) are predicted to experience severe drying. If the dry subtropics expand into these regions, the consequences could be devastating for water resources, natural ecosystems and agriculture, with potentially cascading environmental, social and health implications.
---