Could cap-and-trade create another economic bubble?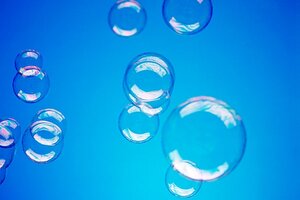 Newscom
The American Clean Energy and Security Act, which squeaked through the House of Representatives by a vote of 219-212 last month and is set to be taken up by the Senate in September, proposes to create a huge new market for trading carbon emission permits and offsets. This system would create whole new classes of financial assets, which financial firms could securitize, derivatize, and speculate on.
Sound familiar? Many critics are pointing out that this new market for carbon derivatives could, without effective oversight, usher in another Wall Street free-for-all just like the one that precipitated the implosion of the global economy.
Writing in Mother Jones magazine, reporter Rachel Morris explains that this new market -- which is expected to become the world's largest derivatives market -- would be based on two instruments: carbon allowances, that is, permits granted by the government to companies, allowing them to emit greenhouses gases; and carbon offsets, which allow companies to emit in excess of their allowance, provided that they invest in a project that reduces emissions somewhere else, such as a reforestation initiative in the Amazon.
Additionally, carbon emitters and financial services firms would be allowed to trade in carbon derivatives -- think "offset futures" or "allowance swaps" -- creating a market that Ms. Morris calls "vast, complicated, and dauntingly difficult to monitor."
---