Climate change could redraw national borders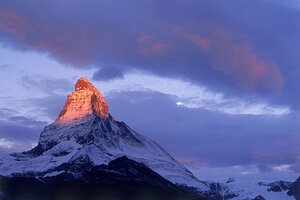 NEWSCOM
In the past, national borders were determined by war, revolution, or, as is the case with many former colonies, someone in a pith helmet doodling on a map. But in the 21st century, the job could be done by global warming.
For instance, the 463-mile border between Italy and Switzerland runs mostly through the Alps, and has remained more or less fixed since Italy became a unified state in 1861.
Seeking to define the border more precisely, a 1941 convention between the two countries established the demarcation as running along the ridge crest of the glaciers in the mountain range.
But as the Alps experience the warmest period in 1,300 years, those glaciers are beginning to recede, moving the border northward. As the Discovery Channel reported in May, measurements taken at the Monte Rosa massif found that the border has shifted hundreds of feet in some places, with most of the change in the past five years. Now the two countries are at work redefining their boundaries, this time basing them on rock, not ice. Italy plans to make similar arrangements with France and Austria.
---