Companies desert the climate deniosphere
(Read article summary)
Companies are leaving trade associations that deny human-induced global warming.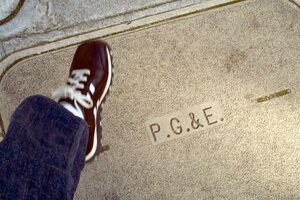 NEWSCOM/File
Increasingly, companies are leaving trade associations that have taken positions at odds with what science is telling us about human-induced global warming — that it's real and that we'd better address it sooner rather than later.
Last week, Pacific Gas & Electric (possibly best known nationally as the villain in the movie Erin Brockovich") left the US Chamber of Commerce over "fundamental differences" on how to approach climate change caused by a build-up of greenhouse gases in earth's atmosphere.
Then New Mexico-based PNM Resources announced it would let its membership in the Chamber expire over similar concerns. And in a statement, Nike expressed its discontent with the Chamber's obfuscating approach to climate change.
In a letter [PDF], PG&E chairman and CEO Peter Darbee said:
We find it dismaying that the Chamber neglects the indisputable fact that a decisive majority of experts have said the data on global warming are compelling and point to a threat that cannot be ignored. In our opinion, an intellectually honest argument over the best policy response to the challenges of climate change is one thing; disingenuous attempts to diminish or distort the reality of these challenges are quite another.
---